Inner-ear-focused biotech firm Acousia Therapeutics said today it raised $12 million (EU €10 million) in a Series B round of financing, with funds slated to help support their preclinical drug candidates.
The Series B round was led by newly invested LBBW Venture Capital and joined by new investors Creathor Ventures and Bregua Corp and existing investors Boehringer Ingelheim Venture Fund and Kreditanstalt für Wiederaufbau.
"The Acousia team has developed an impressive portfolio of small molecule drug candidates with a unique mode of action. Working with Acousia in developing therapies for both otoprotection and functional improvement of hair cells, we can see great potential to offer a wide range of solutions for patients," LBBW senior investment manager Dr. Harald Poth said in a prepared release.
Acousia is developing drug candidates based on small molecules for protecting, repairing and restoring inner sensory cell function. It's most advanced drug candidate, ACOU085, is being developed for applications in otoprotection and is slated to be profiled in functional improvement of hair cells.
"This investment will enable us to advance the development of our small molecules-based drug candidates. Further preclinical and clinical studies will enhance our drugs' profile for the improvement of sensory hair cell responsiveness. This might benefit patients suffering from chronic hearing loss due to ototoxic substances or conditions like noise or age. We look very much forward to working with this team of experienced life science investors," Acousia CEO Dr. Christoph Antz said in a prepared statement.
"The medical need for hearing impairment treatment is tremendous, and we expect it to further increase dramatically over the next decades, mainly due to the demographic shift leading to more age-related hearing loss," Acousia CSO Dr. Michael Bös said in prepared remarks.
"With the investment of this round we will be in a position to quickly advance the drug candidates to mid-stage clinical phase and further the development of innovative therapies for protection against hearing loss," Acousia board chair Dr. Frank Kalkbrenner said in a press release.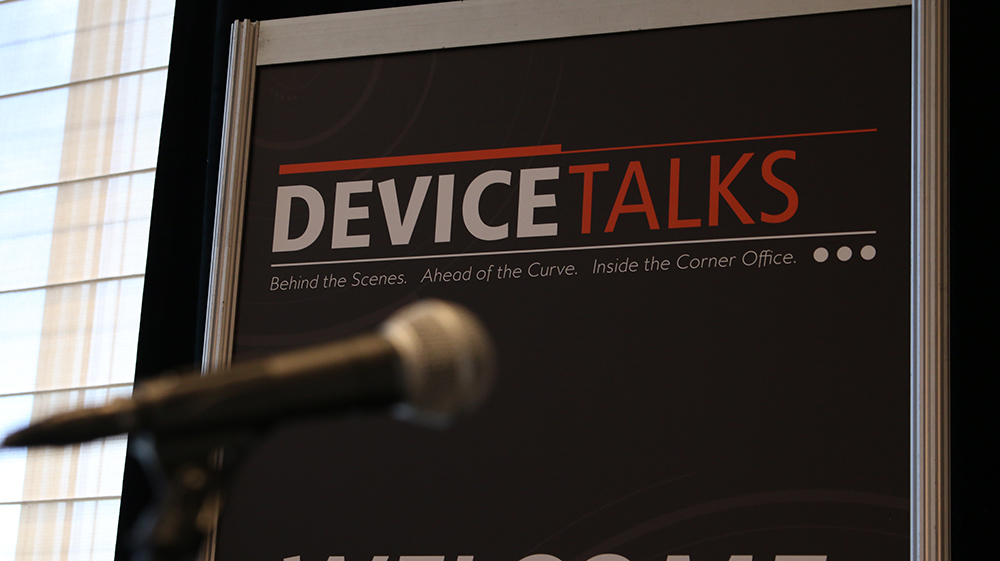 Early rates for DeviceTalks Boston end August 15th.

Don't miss the chance to save $100 and join top medtech innovators including leaders from Hologic, Google, Gray Matter, TransEnterix, NxStage Medical, Smith & Nephew, HeartFlow, Dynatronics, Johnson & Johnson, Allied Minds, and many more.

View Full Agenda

Register today to save. Use code LASTCALL to save an additional 10%.