Patients who take the most-commonly prescribed diabetes medication, metformin, are the least likely to adhere to a prescribed regimen, according to a study published in the journal Diabetes, Obesity and Metabolism.
Researchers from the University of Surrey looked at data from 1.6 million people with Type II diabetes across 48 trials and found that 30% of metformin doses prescribed to patients are not taken, compared to 23% for sulfonylureas and 20% for pioglitazone.
The study also found that patients are twice as likely to stop taking GLP1 receptor agonists compared to insulin. Newer drugs, like DPP4 inhibitors, had the highest rates of adherence.
The different adherence rates are due, in part, to the drugs' side effects, according to researchers. Metformin often causes diarrhea and other gastrointestinal symptoms, which may stop some patients from taking their medication regularly.
"The importance of diabetes patients taking their prescribed medication cannot be underestimated. A failure to do so can lead to complications in their condition including eye disease and kidney damage. Medication which is not taken does no good for the patient but still costs the NHS money so this is an important issue," clinical researcher Andy McGovern said in prepared remarks.
"We have known for a long time that a lot of medication prescribed for chronic diseases never actually get taken. What this latest research suggests is that patients find some of these medication classes much easier to take than others.
I urge anyone who is struggling to take their medication as prescribed, whether this is because of side effects or because the schedule is too complicated, to discuss this openly with their doctor or nurse. Fortunately for Type II diabetes we have lots of treatment options and switching to a different medication class which is easier to take could provide an easy way to improve adherence. I would also encourage doctors and nurses to actively ask their patients about medication adherence."
Companies across the pharma and biotech industries have long struggled with the problem of patient adherence. Novo Nordisk (NYSE:NVO), Eli Lilly (NYSE:LLY) and Sanofi (NYSE:SNY) have all developed long-acting diabetes drugs in the hopes of boosting compliance with products that do not need to be taken multiple times per day.
Want to stay on top of DDBN content? Sign up for our e-mail newsletter for a weekly dose of drug-device news.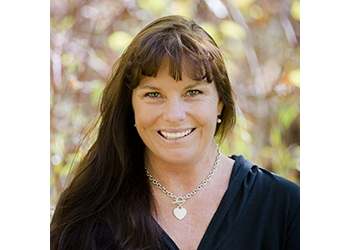 Heidi Dohse was diagnosed with a rare arrhythmia in 1982 and has been 100% pacemaker dependent for over 30 years. With the help of wearable devices, she has been able to pursue her dream to become a competitive cyclist.

You can hear her story and more when you register for DeviceTalks Boston, October 8-10.

REGISTER NOW

Use code FINISHLINE to save an additional 10%.