Clearside Biomedical (NSDQ:CLSD) plans to offer $75 million in shares of its common stock in an underwritten public offering.
The Alpharetta, Ga.-based company is slated to use the funds to prepare and submit an application to the FDA for its suprachoroidal eye drug as a treatment for patients with macular edema associated with non-infectious uveitis.
Clearside said it will also use the net proceeds to support its various clinical programs, like its Phase III Sapphire trial with retinal vein occlusion patients and its Phase II trial with diabetic macular edema patients.
As part of the offering, Clearside expects to give underwriters a 30-day option to buy an additional 15% of the shares offered in the public offering.
Also this week, Clearside announced that it enrolled the first patient in a Phase III trial evaluating its eye drug combined with an intravitreally-administered anti-VEGF agent as a treatment for macular edema associated with retinal vein occlusion.
The company also reported that its suprachoroidal eye drug succeeded in a pivotal Phase III trial of patients with macular edema associated with non-infectious uveitis.
The drug, CLS-TA, is a proprietary suspension of triamcinolone acetonide designed to be administered in the space located between the choroid and the sclera.
Want to stay on top of DDBN content? Sign up for our e-mail newsletter for a weekly dose of drug-device news.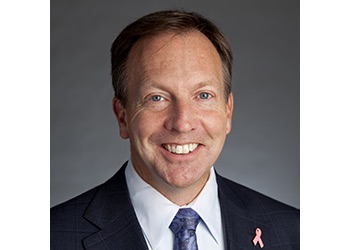 Steve MacMillan took over as CEO of Hologic in 2013, drawing on his experience at medtech titans like Stryker and Johnson & Johnson. Since then, Hologic has grown into a $3 billion business.

At DeviceTalks Boston, MacMillan will provide exclusive insights into the Massachusetts-based company and its evolving definition of women's healthcare. You don't want to miss it!

REGISTER NOW

Use code WOMENSHEALTH to save an additional 10%.