The FDA issued draft guidance this week describing a streamlined submission process to determine whether using an in vitro diagnostic in a cancer drug's clinical trial poses a significant or nonsignificant risk.
The agency wrote that sponsor should use the proposed pathway when possible "to reduce administrative burden on sponsors and FDA and to maintain the current level of regulatory review."
According to the draft guidance, the FDA's device group will work with the agency's drug branch to determine the level of risk associated with a particular co-development program. The lead sponsor should submit a plan outlining how the results from the diagnostic will be applied to the trial, as well as data demonstrating the prevalence of the diagnostic's biomarker. The sponsor should also submit information regarding the biopsy collection process, the FDA wrote.
If the drug and device branches of the FDA conclude that co-developing a diagnostic with an oncology drug carries a non-significant risk, the FDA will give its go-ahead. But if the two groups decide that the proposed plan confers significant risk, the FDA plans to request an investigational device exemption application.
Want to stay on top of DDBN content? Sign up for our e-mail newsletter for a weekly dose of drug-device news.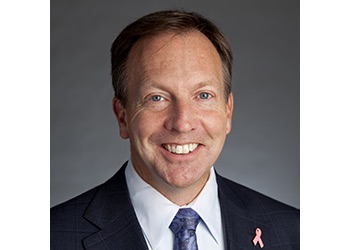 Steve MacMillan took over as CEO of Hologic in 2013, drawing on his experience at medtech titans like Stryker and Johnson & Johnson. Since then, Hologic has grown into a $3 billion business.

At DeviceTalks Boston, MacMillan will provide exclusive insights into the Massachusetts-based company and its evolving definition of women's healthcare. You don't want to miss it!

REGISTER NOW

Use code WOMENSHEALTH to save an additional 10%.