Cerveau Technologies said today that it landed a clinical research agreement with the University of Wisconsin-Madison Alzheimer's Research Center to study an early stage imaging agent with positron emission tomography scans to assess the status and progression of neurofibrillary tangles in the brain.
Neurofibrillary tangles composed of tau protein are characteristic of certain neurodegenerative diseases, such as Alzheimer's disease.
According to the deal, Cerveau will supply the MK-6240 imaging agent precursor and support various research projects at the Wisconsin-based center.
"This collaborative tau imaging research program will provide valuable information about the rates of progression across the Alzheimer's Disease stages from preclinical to overt dementia," the center's associate director, Dr. Sterling Johnson, said in prepared remarks. "We appreciate the support of Cerveau Technologies, Inc."
"At Cerveau, we are focused on providing information and technologies to researchers and clinicians to improve brain health," Cerveau president Rick Hiatt added. "We are excited by the opportunity to work with the Wisconsin Alzheimer's Disease Research Center and the pharmaceutical industry to provide access to this novel imaging agent to the broader scientific community."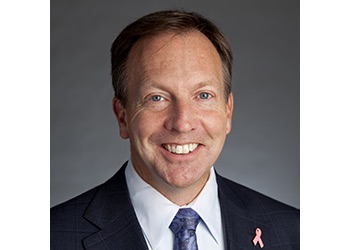 Steve MacMillan took over as CEO of Hologic in 2013, drawing on his experience at medtech titans like Stryker and Johnson & Johnson. Since then, Hologic has grown into a $3 billion business.

At DeviceTalks Boston, MacMillan will provide exclusive insights into the Massachusetts-based company and its evolving definition of women's healthcare. You don't want to miss it!

REGISTER NOW

Use code WOMENSHEALTH to save an additional 10%.