In some instances, as many as 30% of patients need repeat surgeries get rid of cancerous cells initially left behind. The team from Lumicell wants to change that — and improve outcomes for cancer patients.
After his wife died of breast cancer in 2003, David Lee stepped away from a decades-long career in the semiconductor industry and jumped feet-first into the medtech arena. Fifteen years later, Lee is president and co-founder of a company developing a system that can detect residual cancer cells in real time during surgery.
Lumicell has tested its drug-device combination product in 45 breast cancer patients and, so far, has identified 100% of the cancerous cells that linger behind on the walls of tumor cavities.
Lumicell's technology could represent a shift in how surgeons determine the success of their tumor-removal procedures, Lee told Medical Design & Outsourcing.
"For the last two or three centuries, [surgeons have] always depended upon pathology to tell them that they succeeded. But they're only inferring whether it worked. They're only looking at resected tissue and inferring whether they left tumor behind. Even with the best of our technology at the best of hospitals, it's still an inference," he explained.
Get the full story at our sister site, Medical Design & Outsourcing.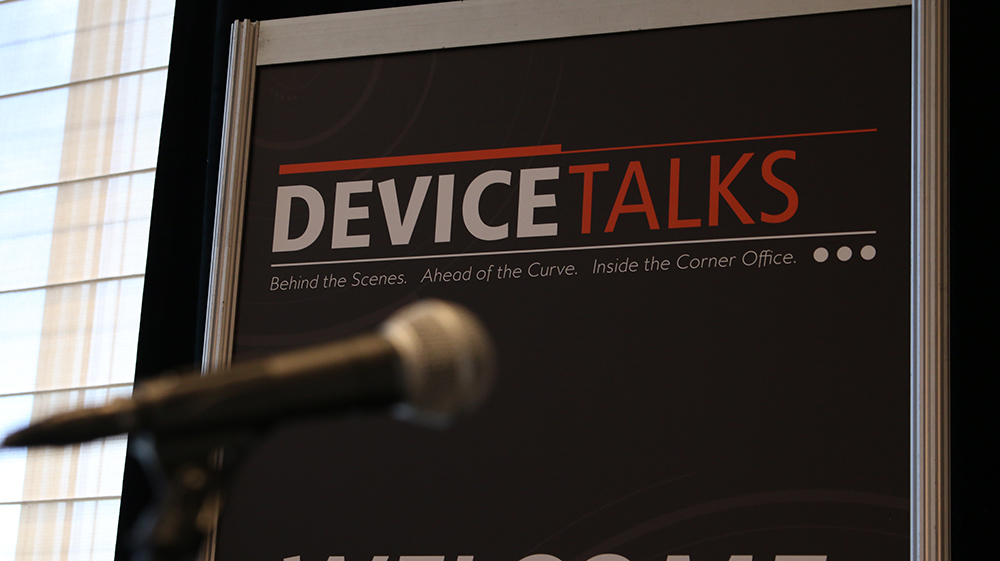 Early rates for DeviceTalks Boston end August 15th.

Don't miss the chance to save $100 and join top medtech innovators including leaders from Hologic, Google, Gray Matter, TransEnterix, NxStage Medical, Smith & Nephew, HeartFlow, Dynatronics, Johnson & Johnson, Allied Minds, and many more.

View Full Agenda

Register today to save. Use code LASTCALL to save an additional 10%.