Roche's (OTC:RHHBY) Genentech announced today that the FDA approved its 0.3-mg pre-filled syringe as a new way to administer Lucentis to diabetic retinopathy patients.
The company's drug is the only FDA-approved medicine indicated for the treatment of diabetic retinopathy. The 0.3-mg pre-filled syringe is the first device of its kind approved to deliver an anti-vascular endothelial growth factor agent to patients with diabetic retinopathy and diabetic macular edema.
"Diabetic retinopathy is a serious condition that affects millions of people in the U.S.," Dr. Sandra Horning, chief medical officer & head of global product development at Genentech, said in prepared remarks. "Today's approval of the Lucentis 0.3-mg pre-filled syringe reinforces our commitment to advancing therapy for those impacted by this vision-threatening disease."
Physicians administering Lucentis using the 0.3-mg pre-filled syringe can simply snap off the syringe cap, attach an injection needle to the syringe and adjust the dose, according to Genentech.
The drug-device combo will be available in the second quarter of this year, the company reported.
The 0.5-mg pre-filled syringe for Lucentis was approved by the FDA in Oct. 2016 and is indicated to treat wet age-related macular degeneration, macular edema following retinal vein occlusion and myopic choroidal neovasculariztaion.
Want to stay on top of DDBN content? Sign up for our e-mail newsletter for a weekly dose of drug-device news.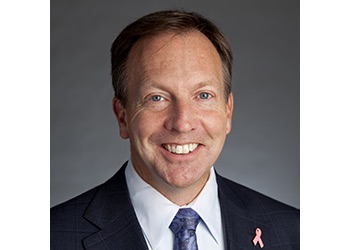 Steve MacMillan took over as CEO of Hologic in 2013, drawing on his experience at medtech titans like Stryker and Johnson & Johnson. Since then, Hologic has grown into a $3 billion business.

At DeviceTalks Boston, MacMillan will provide exclusive insights into the Massachusetts-based company and its evolving definition of women's healthcare. You don't want to miss it!

REGISTER NOW

Use code WOMENSHEALTH to save an additional 10%.